Home

You can download the book and all the material FREE OF ANY CHARGE!
Hi everyone…

My heart is full of tears and I'd like to reach all of you!

My name is Matteo Dall'Osso. When I was 19 I was diagnosed with Multiple Sclerosis. I've nearly had all the symptoms until the wheelchair. I found out the origin of my disease and now diplopia (double vision), skin sensibility of every part of my body, rigidity at my legs, coordination difficulties of my superior limbs, concentration problems, unbelievable tiredness, unexpected wee sensation, impossibility to move my inferior limbs, are all a bad memory.

Writing the book and carry out everything on my website is the only way to communicate it (at the end everything will be clear!).

In this site I'll try to explain you everything in simple manner, in a way you can know my truth! Splitting my private life made of emotions and feelings from technical-scientific reasons is so difficult, but I'll try…

I'm asking you to follow me in my life path. I'll tell you about:

Everything about my life.
My symptoms.
My exams and respective explanations.
The cure I've got.
My present conditions.
My advises, my considerations, my opinion.
What my friends think of me, just to let you know me better…
My thanks!

Finally in my web site you have the possibility to chat with me in a forum and you can ask me whatever you want! First of all I'd like to tell you something about me, just to let you know who I am…

With all of my body enthusiasm, with tears full of joy, I'm asking you to follow me…

My English is so poor, so I hope you understand me, if not I'll be really glad to answer to your questions in my forum.

.

These tips are from my studies, from my experience and from what I lived. Nevertheless, they can't substitute the doctor's opinion and they can't be used without the direct medical check-up.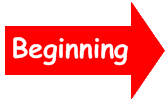 1. ABOUT ME! 2. BEGINNING OF MY DISEASE 3. SECONDARY PROGRESSIVE MULTIPLE SCLEROSIS 4. ME AGAINST EVERYONE 5. MY RENAISSANCE (the first discovery) 6. ALUMINIUM (the second discovery) 7. MAGNETIC RESONANCE (the third discovery) 8. CHELATING AGENTS AND THE GADOLINIUM (the fourth discovery) 9. MY DETOXIFICATION GOES ON… 10. THE LAST EXA […]
Hi everyone! My name is Matteo Dall'Osso.. I'm 30, I was born on the 18th of may 1978. I've always been an happy and carefree kid. I practiced a lot of sports: swim, football, motorbike, martial arts. I've never been stopped myself and my parents loved me more than their souls! My passion has always been electronic and so I graduated high school as electronic and telecommun […]
The first exams were the magnetic resonance (1997) and some months later the liquor exam, from which some oligoclonal bands were highlighted (you can find all my exams in the Annex). My neurologist, after about 1 year, told me I had the Multiple Sclerosis. I briefly report here all the problems I've initially had, the medical visits, the exams and the therapies I got. […]
I came back in Italy, I felt so good! I felt like I was another boy! No more tiredness, no more problems, no more anything, only little troubles to run, but I felt so fine. Clearly I went to my neurologist in Bologna and to my doctor to tell them my experience and how much I had needed the ozonetherapy and Glutathione infusions, but nobody heard me! Everyone told me that it […]
After one confinement month at the San Raffaele hospital I was discharged. How was I? Bad. I felt too much dizziness, I couldn't coordinate the movement of my left hand, I couldn't keep the equilibrium for more than 15 seconds on one leg, I couldn't walk well: I had to walk fast in order not to loose my equilibrium and fall down, but at the same time I couldn't run. I co […]
I've always been better. What was I getting? Really simple things, without and I repeat without making particular physical activity: I'm for the not-fatigue!! :-) I learned some of them when I was in the hospital from some other suffering people, others from the way I crossed: all these things are described down here: Ultrathione 1000 pills, really important, CellFood I'l […]
Back to my story... I felt I was reborn and I still had to make the most important discovery. I continued to get detoxification infusions, I continued to get the Ultrathione 500 pills and my life goes on really fast. Here I would like to report the results of the next infusions: September 14, 2007: the day I got the infusion I got the usual light headache. The day afte […]
On the 27 of May 2008 I was in perfect fit. I didn't feel any problems, I didn't feel tiredness, my coordination was perfect, prefect seeing, no rigidity at legs, high concentration. After 32 chelating infusions, my body was almost totally detoxificated from heavy metal. The days passed fast: at work the responsibility grew up (9 hours per day), just arrived at home I wro […]
Waiting to get the 34th infusion, me and the doctor decided to get the exam with all the heavy metals. It's more expensive (150E), it's made in USA by an analysis and diagnostic centre which is certificated by the U.S. Food and Drug Administration. They measure 19 heavy metals, Gadolinium included. This exams is carried out in a different way compare to the exams I got until […]
I would like to briefly report you how my detoxification goes on: July 29, 2008: everything ok. August 29, 2008: everything ok. September 12, 2008: everything ok, I got the infusion in the morning and in the afternoon I was at work. September 25, 2008: everything ok.. October 9, 2008: (with urine exams): Aluminium 177 mcg/l (maximum reference value 20mcg/l) Wao! It's […]
The time for the last exam to evaluate the heavy metals intoxication, before the publication, was coming. In the same circumstance I got four urine examinations, which I describe: PRE: this urine examination was made in order to evaluate only the Aluminium level, before getting the infusion. It's processed in Bologna. POST: this urine examination was made in order to ev […]
I report in this graph the aluminium level trend which was detected in my body until the 31st of January 2009! The data really measured are highlighted in red. The trend is qualitative even if very realistic. (click on this image to enlarge it) […]
It's an affine chemical substances group which contains cobalt and for this reason it's called cobalamin. The main kind of cobalamin are: methylcobalamin, hydrossic-cobalamin and desossiadenosilcobalamina. The vitamin B12, even if it's not synthesized from animal and plants, it's present in meats, fishes, eggs, milk, dairy products, while it's absent from the vegetal food. […]
In order to let you clearly understand the fundamental steps of my story I'd like to show you the graph in which I report my health trend in function of time. Not having the numeric values this is a qualitative graph, but I think it's really intuitive and obviously you can ask me all the questions you want! I remarked the wellness threshold (health threshold). Under this […]
The doctors with classic background are convinced that this Glutathione allele lack or in general this enzyme lack is not the provoking reason of this disease. The reason is really simple. From their words, it's proved that the 30% of the people has the same lack, therefore not being the 30% of people suffering from Multiple Sclerosis, this cannot be the cause. Instead I thin […]
Now I'd like to describe some products which, I think, are the best and which I personally tried. I report here the technical descriptions for which, I think, these products are better than the others. 15.1 Ultrathione 1000 and 500 How did it happen that my organism was so intoxicated from heavy metals? All this is due to the association between my gene lack of a Glutath […]
Kousine diet is really inflexible. It has to be followed with a lot of severity and discipline and often it's not easy to follow it scrupulously. Personally I've always thought that "eating" was a pleasure of life and therefore I couldn't deprive of it. Even if because in any case working, living alone and eating in canteen I couldn't success it. When I was hospitalize […]
A lot of "important" diseases have their own origin in the environment in which we spend our time. It's been calculated that one third of the diseases has an environment origin. The domestic pollution has been defined as one of the first dangerous factors for the public health. The polluted substances more dangerous are those which acts at cell level: mainly those carcino […]
18.1 About EDTA too much confusion I've always heard too much confusion about EDTA. As you can see from the rich reference it's an well-known subject since years. From what I could learn the unique people, to which EDTA infusions are advise against, are who suffers of tumour, who suffers of serious insufficiencies to kidneys and who had an hepatopathy, for example a kind of […]
Just because I got through a luckily series of exceptional events, I ask you with all of my soul and heart not to pretend nothing happen! Now even you know my truth! I am in! I am here! Therefore don't hesitate to contact me in order to make me all the questions you want! I need only a Saturday and Sunday, a couch and a sandwich and if I have the money for the travel I'll g […]
Here the conclusions: This allele lack (a part of a gene) of Glutathione has been responsible for the intoxication so high from heavy metals in particular aluminium, always more present in the environment where we live. In order to know if you are intoxicated from heavy metals, the unique real exam is the differential urine exam after getting a chelanting infusion (ED […]
21.1 Exam results First magnetic resonance exam result: (click on this image to enlarge it) Liquor exam result: (click on this image to enlarge it) Second magnetic resonance exam result (08/11/2006 Study Report), you can download it in the download section.The exam was made with a Fast Spin Echo DP and T2 technique before and after the administration ev of m […]
22.1 EDTA chelation therapy References by Stephen F. Olmstead, M.D. Clinical Assistano Professor of Medicine Division of Cardiology University of Washinton School of Medicine Funded in part by a grant from the A.C.A.M. American College for the Advancement of Medicine A Ahrens FA and Aronson AL: A comparative study of the toxic effects of calcium and chromium ch […]
To all the sick people, to the sick people relatives, to all the people who daily have fighted, fight and will fight again this disease. Sorry if now I'll take it from so far away... First of all thanks to my teachers from secondary school in Granarolo (BO), in particular Begnardi and Carbonaro: thanks to gave me the passion for studying. Thanks to Istituto Tecnico Aldini […]